Psychological safety: underpinning innovation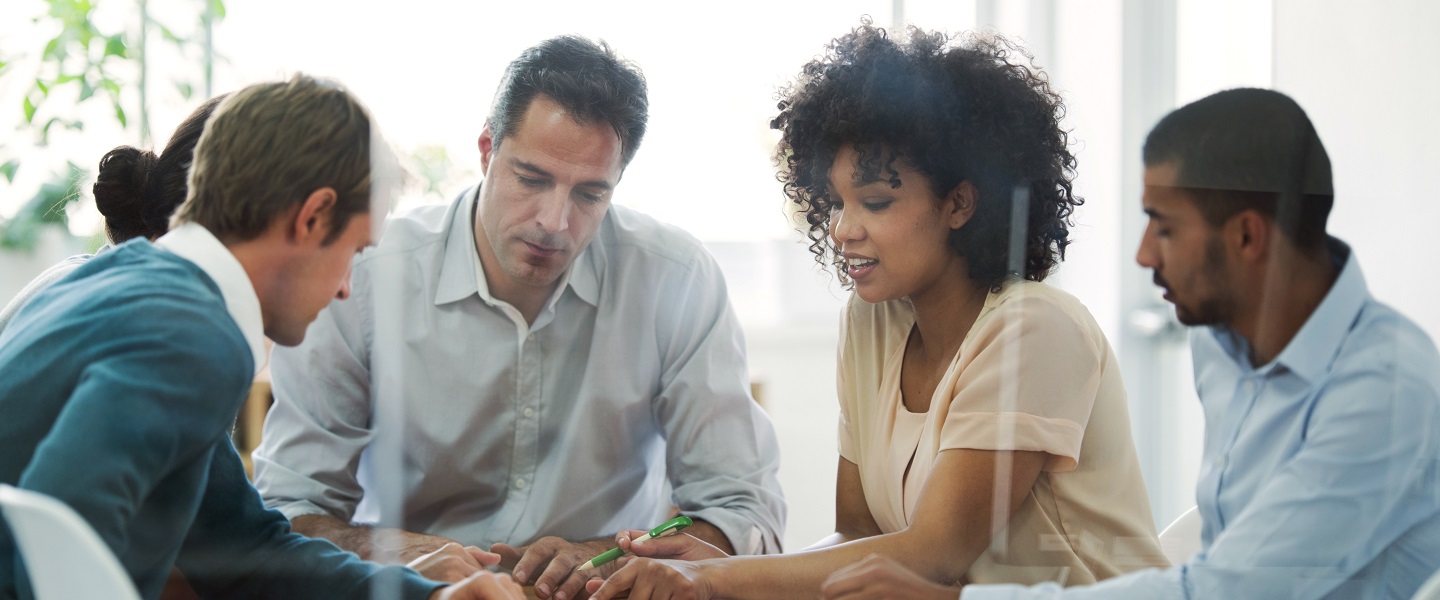 Demystifying psychological safety, revealing the practical application behind the complex language surrounding it, is vital if leaders are going to succeed in creating an inclusive working environment. The rewards for doing so span resilience, agility and increased innovation – all vital for organisations striving to thrive and survive post-COVID.
In 2020, faced with handling remote teams, new working practices, and unprecedented levels of employee anxiety, businesses were forced to reassess reassess their culture and the processes surrounding it. According to data from Grant Thornton's global research programme (IBR),[i] the world's leading survey of the global mid-market, 43% of responded by encouraging an environment where all colleagues could speak up with ideas, issues and questions. In other words, they deliberately promoted an atmosphere of psychological safety.
They may not have realised it, however. 'Psychological safety' has until recently existed largely in the realms of business theory. The phrase was coined in 1999 by Professor Amy Edmonson of Harvard Business School, who quantified it as 'a belief that one will not be punished or humiliated for speaking up with ideas, questions, concerns or mistakes'. Her paper, A Safe Harbor: Social Psychological Factors Effecting Boundary Spanning in Work Teams, posited that beyond making people feel good, psychological safety generates positive business outcomes, with teams that felt comfortable enough to challenge leaders and report mistakes proving more successful.
Research by Catalyst shows that inclusive leadership behaviours are the foundation of a climate of psychological safety. Their report Inclusive Leadership: The View From Six Countries revealed a clear prediction between leaders using inclusive behaviours to promote psychological safety, and high-performing teams.
The innovation incentive
When protected by a working culture that promotes psychological safety, people have more opportunity to step up and self-lead, working with purpose aligned to that of the company. In this environment, there is less need for external motivation and the ability to innovate is heightened. In the post-COVID landscape, resilient teams will be built on role clarity, confidence and agility, with innovation powered by psychological safety vital for businesses survival.
A psychologically safe environment is one characterised by interpersonal trust and mutual respect, devoid of unsupported judgement or unconscious bias, says Ngozi Ogwo, CEO of Grant Thornton Nigeria. "By celebrating differences of opinion, psychological safety sparks innovation," she adds. "When team members are emotionally secure in the workplace, they tend to be more engaged and productive."
Recent Catalyst report Getting Real About Inclusive Leadership found 18% of employee innovation was attributable to positive experiences of inclusion. If people are free to express new ideas, optimal solutions can be found.
"The best ideas emerge from different perspectives," says Aurora Sanz, legal employment partner at Grant Thornton Spain. "A diverse team gives organisations a better understanding of customer needs and is key to unlocking ideas and accelerating the innovation process. More points of view enrich creative processes, leading to ideas that would not have emerged otherwise."
This process includes ensuring people are comfortable being vulnerable, able to innovate and learn from mistakes. "It helps them to be authentic," says Ogwo. "People feel more confident when they know they can take risks around teammates and still be accepted if their actions fail. They feel comfortable voicing diverse and dissenting views without being judged. This self-confidence births creativity."
A leader's guide to psychological safety
Creating this environment requires demystifying psychological safety for senior managers, translating the concepts into examples they can relate to.
"When we talk about feeling safe at work, what comes to mind is physical or functional safety. But how safe do you feel psychologically? Do you feel safe to speak up, voice your opinions? Do you feel safe to make mistakes without ridicule or punishment?" asks Rikia Birindelli-Fayne, senior director, corporate engagement, EMEA for Catalyst.
Unfortunately, she says, the answer is often no. "Working with executives, we often see an unwritten rule against constructive risk-taking." These unwritten rules need to be broken, because leaders are the conduit of culture change. Catalyst's research revealed that 45% of employee experiences of inclusion are based on leadership behaviours.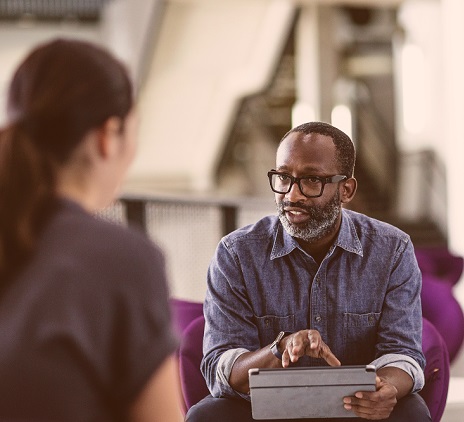 Inclusively leading through change
As well as leaders, team members have a role to play in making colleagues feel included and valued. "Those that are more cooperative than competitive create more psychological safety," says Birindelli-Fayne. "When you're thinking about speaking up, do you think of asking for help? Are your team members willing to help you?"
McKinsey's Psychological safety and the critical role of leadership development report found that a positive team climate, where members have input into how the team functions, care about others' wellbeing, and value colleagues' contributions is the most powerful driver of psychological safety. And by role modelling and reinforcing these behaviours, leaders act as catalysts to create this climate.
Robert Hannah, head of large and complex advisory, Grant Thornton UK and Executive Director - International Business Support Function at Grant Thornton International believes psychological safety is as simple as recognising everybody's opinion has value. "We won't always follow that opinion, but an idea, once expressed, will influence other people, or spark something for someone else. This builds an environment where no idea is belittled by the group and individuals feel they can always add value."
He cites brainstorming in its purest form as the definition of psychological safety. "There's no judgement, it's just throwing out ideas; open, unfiltered, unchecked. Then you need a clear set of criteria to assess those ideas." If people understand the assessment process, they won't regard unsuccessful ideas as discarded or ignored, and will understand why a particular idea hasn't been taken forward. "People are then encouraged to come up with more ideas in the future," adds Hannah.
Aligning people and purpose
If people feel included, they are also more likely to marry their own success with that of the business, becoming purpose driven and invested in their roles. "When individual perspectives are aligned with organisational goals, it becomes easier to cultivate a shared vision, which in turn boosts morale, loyalty, engagement, retention, innovation and productivity," says Ogwo. Catalyst research showed positive experiences of inclusion underpinning 49% of team problem-solving, 35% of work engagement, and 20% of intent to stay with the company.
Every individual has different drivers, however, and leaders need to understand what motivates them. Where one employee is spurred on by financial targets, another might be focused on sustainability goals. "We all have different perspectives and beliefs which affect this," says Hannah. "People need to be respectful of where others are coming from, and that another person's purpose might not align directly with their own."
One route to aligning employee purpose with the business's aims is through developing people's skills to make them pivotal in the team. "Business leaders must invest in training their employees in order to achieve the company's overall goals," says Sanz. "Feeling they are contributing more increases the team's ability to identify with the those goals and motivates them to move forward."
Deliberate steps towards psychological safety
While the ideal is that everyone feels able to express themselves without fear, the reality is that many business cultures suppress individuality. Deliberate, conscious action therefore needs to be taken engender psychologically safe environments. "Psychological safety is hampered in workplaces where rules, guidelines and business protocols limit effective communication," says Ogwo. "Employees should be given a voice to challenge the status quo, and business leaders should create open, reciprocal channels for feedback."
Specific protocols and targets should also be put in place around psychological safety. "Organisations can implement psychosocial risk assessments, anti-harassment and digital disconnection protocols, equality plans and work-life balance policies, and work climate surveys," outlines Sanz. Setting KPIs around a psychological safety index and monitoring progress will also drive change.
Less formalised action by individuals is equally effective. Making time for team members makes them feel confident and supported in their role, says Hannah. "In situations where people have questions or suggestions but don't feel comfortable putting them out there, leaders need to create time and space for raising issues.
It's also about judging whether conversations should be had in a group or one-to-one." He explains that with remote working, this is more challenging, but there are many things that can be done. "Working from home can make it harder to contribute. So leaders need to spend time consciously with people before and after meetings, and make sure they are making contact individually."
But there are also benefits to COVID-driven working practices when it comes to psychological safety, suggests Birindelli-Fayne. "Studies have found that individual creativity improves during remote work, along with productivity. Team creativity doesn't depend on physical spaces, but a team's ability to adapt, to take risks, ask for help, and this can all be referred to as psychological safety."
Engaged leaders will create psychological safety for their teams. Catalyst discovered that managers who practice both leading outward and leading inwards can boost employees' experience of feeling valued, authentic and trusted. "Leading outwards is about ensuring that team members are treated fairly, empowered, and able to flourish. You guide team members to solve their own problems and make their own decisions," says Birindelli-Fayne. "Leading inward requires a hard look at who you are and your ability to act courageously, learn, and proactively seek to understand different points of view."
Every organisation can benefit from a culture of inclusion, diverse thought, and the security to express individual perspectives without fear. As Ogwo concludes: "The world will be more adventurous, safer and merrier when we are comfortable in each other's company."
If you want to discuss any of the topics raised, please contact our expert Claudia Modarressy.
___________________________
i. Grant Thornton's International Business Report (IBR) surveys almost 10,000 businesses across 29 economies.