Eco-social tax reform 2022: Measures presented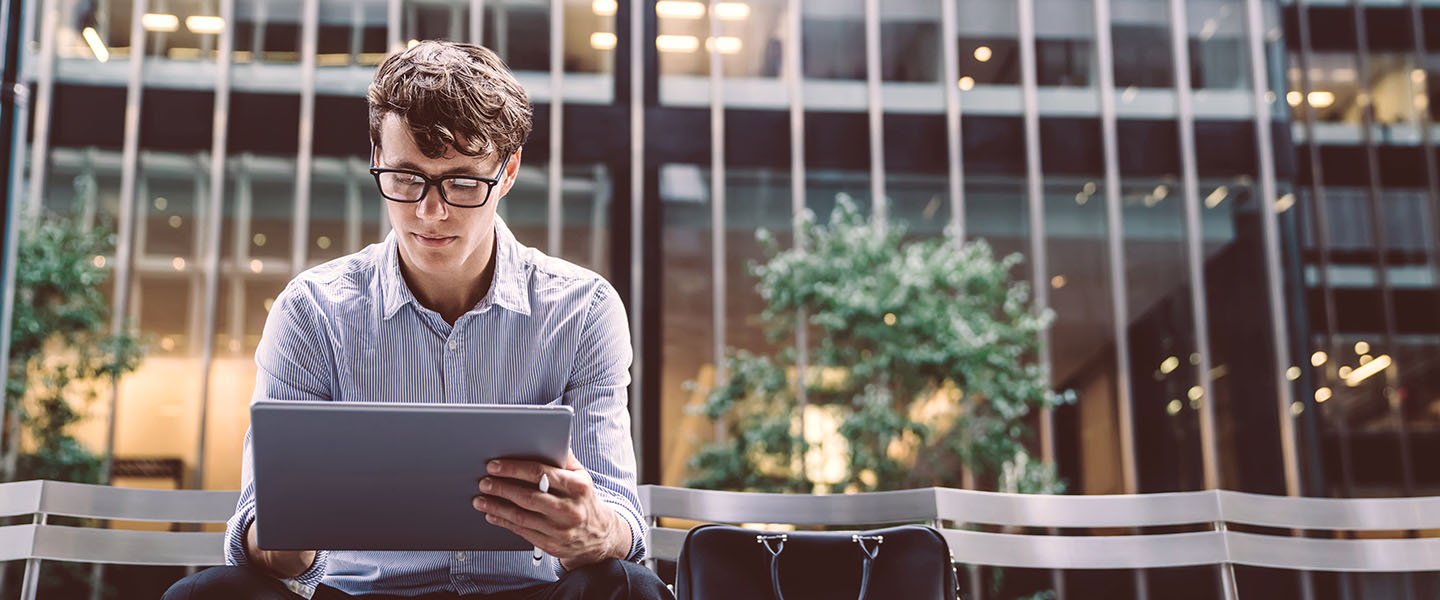 The Austrian federal government had announced some time ago that domestic tax law was to be "ecologised". An important step in this direction was taken with the measures of the Tax Reform 2022. The first key points were presented on 3 October 2021. On 20 January 2022, these were finally adopted in a slightly adapted form. The Tax Reform 2022 will enter into force gradually from July 2022.
In this article we will give you an overview of the innovations that have been adopted and that are intended to "relieve the burden on working people, reward environmentally friendly behaviour and strengthen Austria as a business location". Following this statement of the former Minister of Finance, we have categorised the measures into "social", "ecological" and "economic policy" measures.
1. "Social" measures
Further reduction of income tax for middle-income earners
Income up to EUR 11,000 per year remains untaxed in Austria in principle. The tax legislator considers this amount as the "subsistence minimum". The progressive income tax scale thus starts at income levels above EUR 11,000 per year. The first tax bracket was already reduced to 20% from 2020 (before: 25%).
Now the second bracket will be reduced from 35% to 30% (from July 2022) (net relief maximum EUR 650). This intra-year relief will be implemented in such a way that there will be a mixed tax rate of 32.5% in 2022. This is to be applied on the basis of a transitional regulation for wage payment periods from July 2022. For wage payment periods from January to June 2022, the tax rate of 35% is initially still to be applied, but a mandatory roll-up with the tax rate of 32.5% must take place by 30 September 2022 at the latest.
Furthermore, the third tax bracket will be reduced from 42% to 40% (from July 2023) (net relief maximum EUR 580). Here, too, implementation will take place through a transitional arrangement with a mixed tax rate of 41%, analogous to the second tariff bracket.
The federal government is advertising the reduction of the second and third tax brackets as a relief for middle-income earners in particular. It should be noted, however, that especially those persons who earn an income of more than EUR 60,000 per year will benefit from this and thus fully enjoy the tax rate reduction in the third bracket.
Relief for families
The Family Bonus Plus currently amounts to up to EUR 1,500 per child per year. This will be surprisingly increased to up to EUR 2,000 per child from July 2022.
In addition, the additional child benefit for low-income single parents (income up to EUR 12,000) will be gradually increased from EUR 250 to EUR 450 (from 2023). Another new feature is that families in which both partners work and earn between EUR 6,000 and EUR 12,000 per year will also be eligible.
Reduction of health insurance contributions for small incomes
Originally, it was planned that persons with low incomes would experience further relief by reducing health insurance contributions by up to 1.7 percentage points as of July 2022. Following criticism by the health insurance funds, however, the strengthening of low-income earners will be realised by increasing the already existing social insurance bonus ("negative tax") from the previous maximum of EUR 400 to a maximum of EUR 650.
Regional climate bonus
The CO2 price will flow back to the population as a "regional climate bonus". There will be four levels, depending on the place of residence: EUR 100, EUR 133, EUR 167 or EUR 200 per year. Half of these amounts will be paid for children. These base values will continue to rise in subsequent years. Although the CO2 price will not be introduced until mid-2022, the regional climate bonus will already be paid out in full in 2022.
The classification was drawn up by Statistik Austria on behalf of the federal government. The classification was graduated: the better the public transport system in a municipality is developed, the lower the regional climate bonus. The residents of Vienna, for example, are the only municipality in Austria (no division into districts was made) to receive "only" the lowest regional climate bonus of EUR 100 per year.
2. "Ecological" measures
CO2 price
From July 2022, the "CO2 tax" - the main reason for calling the tax reform "eco-social" - will be introduced in Austria. In this context, the "entry price" will be EUR 30 per tonne of carbon dioxide emissions. This corresponds to an increase in the price of fuel of about 8 cents per litre. The CO2 price will therefore almost double in stages to EUR 55 by 2025. In addition, a symmetrical price stabilisation mechanism will be added to the CO2 price from 2023. The CO2 price will thus be adjusted if energy prices rise or fall significantly (+/-12.5%). The price stabilisation mechanism is intended to cushion fluctuating energy prices.
From 2026, CO2 pricing is to be replaced by a transfer to EU-wide CO2 emissions trading for the sectors not yet covered by certificate trading.
A relocation of emissions-intensive industry to third countries with less stringent emissions regulations ("carbon leakage") would be feared as a result of these measures. In order to avoid "carbon leakage", there will be compensation for emission-intensive industries that are in strong international competition. A special hardship scheme will be implemented for companies that are particularly hard hit by the introduction of CO2 pricing.
Clean-Heating-Offensive
For the phase-out of oil and gas heating and the switch to renewable energy, the tax reform provides for a budget totalling EUR 500 million for the following areas:
Out of oil and gas
Fiscal incentives in the form of a special tax for "boiler replacement" and thermal refurbishment
Boiler replacement for low-income households
Support package for thermal refurbishment of multi-storey residential buildings
3. "Economic policy" measures
Gradual reduction of the corporate income tax
Another measure adopted is the gradual reduction of corporate income tax. The linear tax rate of currently 25% for corporations will be reduced to 24% in 2023 and to 23% in 2024. From an economic policy perspective, it is to be welcomed that this will bring the corporate tax rate closer to the EU average.
Raising the threshold for low-value assets
Low-value assets ("GWG") are fixed assets that are available to the enterprise for more than one year and would thus in principle have to be capitalised and depreciated over their ordinary useful life. The tax-reducing effect is thus only distributed over the term. Due to the low level of acquisition costs, however, they may be classified as GWG and immediately depreciated in full for tax purposes in the year of commissioning. In addition to the tax-saving effect, the entrepreneur saves the administrative effort for the assessment of the useful life and the ongoing recording in the asset register.
The limit for GWG has already been increased from EUR 400 (net) to EUR 800. Now a further increase to EUR 1,000 has been decided. Thus, the possibilities are extended to make investments in immediately depreciable (and thus immediately tax-reducing) assets. The new GWG limit will apply from 1 January 2023.
Employee participation model
As an additional measure to strengthen Austria's attractiveness as a business location, an employee participation model will be introduced, with which employees can participate tax-free in their employer's profits with up to EUR 3,000 per year. The tax exemption applies to wage tax, but the amounts paid out are subject to ancillary wage costs (DB, DZ and KommSt). It is planned to introduce the measure retroactively for wage payment periods starting in January 2022.
Exemption from own-generated electricity tax
From 1 July 2022, the electricity tax will no longer be levied on self-produced and consumed electrical energy, provided it comes from a renewable energy source. The current cap on the tax exemption of 25,000 kWh per year will be abolished, as is already the case for energy from photovoltaic systems. In future, small hydropower plants, biogas and wind energy, for example, are to benefit.
Ecological investment allowance
An (ecological) investment allowance will be introduced to create incentives for (ecological) business investments. This is intended to stimulate investments by companies in climate-friendly measures. It will be an additional business expense, measured by the investment amount and granted in addition to the depreciation of the asset. The already existing investment-related profit allowance will remain unaffected.
Increase of the basic tax-free amount for the profit allowance
The profit allowance for natural persons who are engaged in business is the counterpart to the tax benefit of the 13th and 14th salary for employees. On the one hand, the profit allowance is divided into a basic allowance of 13% for taxable profits up to EUR 30,000 per year and can be claimed unconditionally.
On the other hand, there is the investment-related profit allowance for profits above EUR 30,000 per year, whereby the calculation is staggered and capped. The investment-related profit allowance is only available to the extent that investments were made in tax-privileged assets in the respective business year.
The previous basic allowance limit of 13% will now be increased to 15% from 2022. Thus, up to EUR 4,500 can be claimed as a profit allowance without investment requirements.
In addition, various other measures were adopted:
a legal clarification of the taxation of cryptocurrencies

a reduction of the input tax adjustment period for the hire-purchase model from 20 to 10 years

as well as various compensatory measures regarding CO2 pricing in agriculture and forestry.
For any questions our experts Werner Leiter, Helena Bergthaler and Matthias Jancura will be happy to help you.