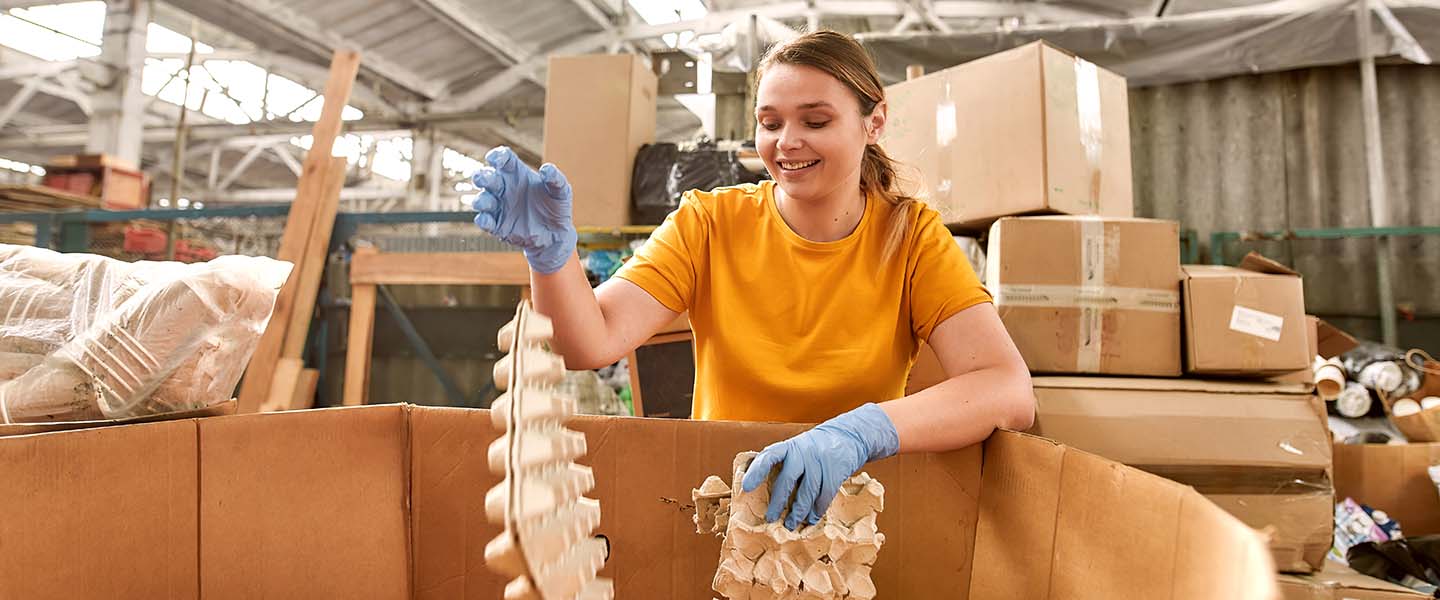 Mid-market businesses around the world want to accelerate their ESG and sustainability journey. But they're going to need support to do so. Peter Bodin, CEO at Grant Thornton International Ltd, outlines his point of view on what governments, policymakers and standard-setters need to do to enable the mid-market segment to play its part in achieving the COP26 goals.
Mid-market recognises ESG is a business imperative
Here at Grant Thornton, we're close to mid-market businesses internationally. Around the world our member firms support mid-market companies across all sectors, from retail to manufacturing. This gives us considerable insight into how the mid-market is feeling about the changing risks and opportunities it faces. Every year we deepen this understanding through our International Business Report (IBR), the longest running survey of mid-market attitudes, including views on sustainability.
We know that mid-market companies are keen to become more sustainable, reflecting their forward-looking, entrepreneurial nature. We also recognise the vital role we, as service providers can play in supporting the transition to net-zero. This is why we recently joined the Net Zero Financial Service Providers Alliance. As the COP26 goals point out: 'We can only rise to the challenges of the climate crisis by working together'.
Mid-market businesses see action on sustainability as a business imperative, rather than just 'doing the right thing', given increasing pressure from their large multinational supply chain customers, consumers and competitors. Our most recent IBR research confirms this – 62% of those surveyed say sustainability is as important as, or more important than, financial success. And 72% say that prioritising sustainability has become more important than it was pre-pandemic.
Mid-market businesses form the engine room of economies around the world. So they are critical to realising the goals of COP26. But, if the mid-market is to play its part to the full, it's going to need significant support. So how can governments, policymakers and standard-setters meet the mid-market's needs, and, in the process, create the right environment to help secure global net zero and 'unleash the trillions in private finance that are needed to power us towards net zero by the middle of the century'.[i]
Reducing barriers for the mid-market – what policymakers need to do:
1. Make things easier: create a route map
When I talk to sustainability experts in our member firms who are helping mid-market businesses around the world articulate their ESG agenda, one thing is abundantly clear – wherever they are on their net zero journey, mid-market businesses need more clarity.
Angela Jhanji, director, ESG and sustainability, Grant Thornton US, says, many don't know where to start.
"In the US, mid-market companies are trying to sort their way through all the noise and confusion to find out what ESG and sustainability mean for their particular industry and business size. As in other countries, ESG disclosure isn't regulated but they're feeling top-down pressure from investors and horizontal pressure through the supply chain from suppliers, vendors and customers. When they come to us for help, they ask questions like 'What's step one? What does that look like for my company?
"This is a huge journey for the mid-market. It's not just the reporting, it's how to think about sustainability, how to develop an authentic perspective, how to think about material topics and how to benchmark yourself so you have a good understanding of where you sit in your market and industry group. Not surprisingly, many mid-market companies feel confused."
Our recent IBR research confirms that this feeling of confusion is widespread – 31% of those surveyed said the lack of clarity around new regulations and requirements was slowing their progress on sustainability.
If this lack of clarity is addressed then, as Ivri Verbin, CEO of Good Vision, an affiliate of Fahn Kanne Grant Thornton in Israel points out, mid-market businesses have the agility to act fast. "They have less complex structures and can use this to their advantage. But they need support to understand what applies to them."
So, the number one imperative for national governments is to make things easier for the mid-market segment. There needs to be a clear, accessible roadmap with detailed practical advice so mid-market companies know what's expected of them, how they can get started on sustainability integration and eventually the steps they need to take to introduce and implement a net zero strategy. At the same time, a number of market leaders are seeking internal audit and assurance support, and we see a gap emerging between larger companies seeking to validate sustainability across their supply chains, and many mid-market businesses who are only getting started.
2. Help the mid-market integrate net zero strategies into their business operations
Once mid-market companies have developed a net zero strategy, they then need guidance and support on how to integrate this strategy into their operations. Without full-scale business strategy and operating model integration, the mid-market won't be able to achieve the systemic change that's needed. It's clear that mid-market businesses don't always have the necessary resources and competencies to achieve this integration. For example, in our recent IBR research, 30% of those surveyed cite lack of management time as a key barrier to their business making more progress on sustainability.
There are two main ways in which governments can play a role here. They can use financial, tax and regulatory incentives to encourage businesses to make changes in their business model, for example switching to an electric vehicle fleet. Equally importantly, they can help mid-market businesses to develop their knowledge and understanding of what net zero means for their business at an operational level.
Johanna Forsgren, sustainability manager, Business Advisory, Grant Thornton Sweden, says there are a number of ways in which national governments can help achieve this including:
funding industry-specific groups to increase knowledge development, collaboration and skills transfer

offering free or subsidised software, for example to help with reporting
creating online portals offering free information and guidance that anyone can access
investing in training programmes, such as climate-related apprenticeships to develop skills and competencies for the future.
"Building the mid-market's knowledge in this way will really help drive climate change action forward," says Johanna.
3. Ensure the mid-market has access to funds and projects
Climate finance is going to be critical to funding the new technology and infrastructure needed to support the transition to net zero, such as charging points for electric vehicles and access to low-carbon energy.
Finance is also crucial to fund the innovation necessary to reduce carbon in business activity. Mid-market companies are key drivers of innovation but cost is an issue. Currently climate finance and access to sustainability projects are predominantly targeted at 'first movers' and large multinational organisations. But if we're to achieve net zero, the mid-market needs access to climate finance and projects too.
So it's important that policy decisions and processes at both a national and local level enable mid-market companies to access funding. This includes providing support to build the right environmental and wider ESG credentials to meet requirements for both public and private finance such as banks and private equity investors.
Alasdair Grainger, director – Net Zero, Grant Thornton UK says: "In the UK, the ESG agenda is here to stay. There is consensus across all political parties in the UK that climate change needs to be addressed and we anticipate that the UK Government will increasingly require businesses to meet sustainability criteria to be eligible for Governmental support, either be as part of the supply chain to the public sector, or to benefit from Government funding and subsidies. So, there is an opportunity for mid-market companies with good ESG credentials to get ahead and place themselves at a competitive advantage."
4. Consolidate reporting frameworks and standards
My final call to policymakers and standard-setters is to continue to accelerate the progress that is already being made in achieving globally consistent reporting frameworks and standards. The plethora of reporting frameworks and standards that currently exist in reporting on ESG matters is confusing for everyone. But it's particularly challenging for the mid-market.
Scott Wilson, director, ESG and Sustainability, Grant Thornton UK says: "Mid-market businesses don't typically have a chief sustainability officer who can work through everything and identify the most appropriate framework and standards for businesses. The easier it can be made for them the better." Angela echoes this sentiment. "In the US, the mid-market is just getting started on this journey. A CFO will google the subject for a while and then come to us and say 'Is it GRI or SASB?[ii] Or are we talking science-based targets?"
Measures that would increase momentum include:
developing a plan to formalise reporting structures through templated disclosures guidelines tied to the Task Force on Climate-related Financial Disclosure framework (TSFD); and

developing specific Scope 3 emissions monitoring and reporting industry standards to support supply chain decarbonisation
This drive for globally consistent frameworks and standards needs to be mirrored by clear timelines for all nations to adopt reporting/disclosure requirements.
And, as Johanna suggests, technology could play a powerful role in reducing the burden and cost of reporting for mid-market businesses. For example, they would particularly benefit from cost-effective technology solutions provided at scale to the market.
The mid-market is ready and willing to play its role in a low-carbon future
When it comes to sustainability, the interests of governments, policy-makers and business leaders can align. Governments and policy-makers want business to do more. The mid-market is willing and ready to rise to the challenge. It just needs support to do so. On behalf of the Grant Thornton network, I call on national governments, policy-makers and standard setters to harness the energy and momentum generated by COP26 to deliver the four actions we have identified to help the mid-market. If they succeed, they will unleash this entrepreneurial segment's huge potential to accelerate our journey towards a low-carbon future.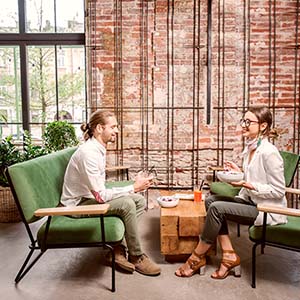 Creating competitive advantage through sustainability
_____________________________________
i. UK climate change conference 2021 - COP26 goal: Finance
ii. Global Reporting Initiative (GRI) or Sustainability Accounting Standards Board (SASB)