Energy markets worldwide are undergoing major changes. Grant Thornton can help you understand and navigate the challenges, and make sure you have the solutions...
Optimism is slowly returning to the global economy, but the financial services industry needs to regain the trust of public and private bodies. To succeed,...
While the impact of the prolonged downturn continues to be felt, pockets of opportunity and optimism have emerged within the retail estate and construction...
Across the globe, not for profit organisations are increasingly expected to deliver more, while at the same time facing cuts in government funding and...
Across the globe, countries are moving towards leaner, more commercial, locally focused and responsive government and public sectors. At Grant Thornton, we are...
As soon as a start-up grows, it should outsource tasks in order to concentrate on its core competence. This increases productivity. Costs, on the other hand,...
Rapid change and complexity are norms, and innovation the fuel in the technology industry. Today's revolutions – including cloud, as-a-service, social media...
As one of the most important sectors for Austria, tourism contributes a considerable share to value creation. At the same time, the industry is under...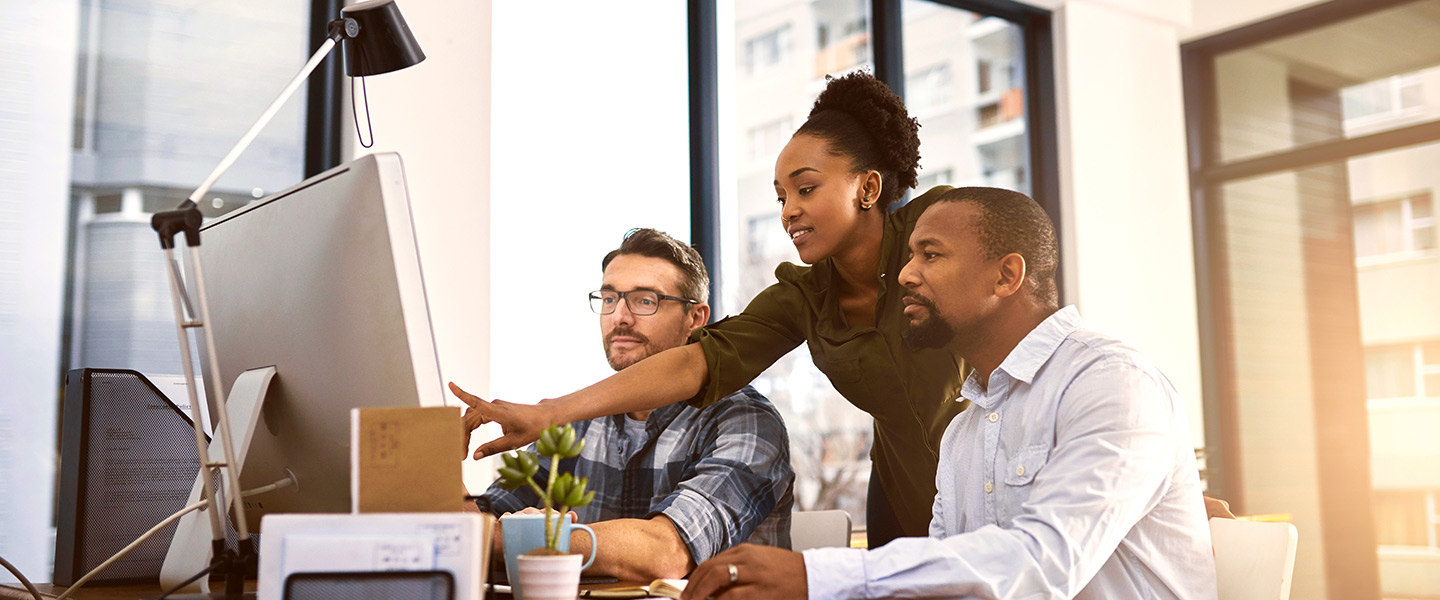 IFRS 13 'Fair Value Measurement' explains how to measure fair value by providing clear definitions and introducing a single set of requirements for almost all fair value measurements.
This Standard clarifies how to measure fair value when a market becomes less active. IFRS 13 applies to both financial and non-financial items but does not address or change the requirements on when fair value should be used.
IFRS 13 has been effective since 1 January 2013 and was subject to a Post Implementation Review (PIR) in 2017. As a result of this PIR, the International Accounting Standards Board (IASB) concluded that IFRS 13 is working as intended. Specifically:
the information required by IFRS 13 is useful to users of financial statements

some areas of IFRS 13 present implementation challenges, mainly in areas requiring judgement. However, evidence suggests that practice is developing to resolve these challenges, and

no unexpected costs have arisen from application of IFRS 13.
The IASB therefore concluded no changes were required to IFRS 13.
Insights into IFRS 13 - Fair Value Measurement
Download PDF [831 kb]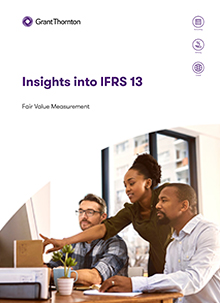 In this insight you will find:
A summary of IFRS 13 Fair Value Measurement

Scope of the Standard

Definition of Fair Value

The fair value measurement approach in IFRS 13

Valuation techniques referred to in IFRS 13

Presentation and Disclosures in IFRS 13.
How we can help
We hope you find the information in this article helpful in giving you some insight into IFRS 13. If you would like to discuss any of the points raised, please speak to our experts Christoph Zimmel and Rita Gugl.